AFS FOUNDATION EVENTS
Get involved in your community and have a great time doing it! Join us at one of our annual events.
Learn more
The Foundation engages in fundraising activities and events that ensure community respect and support for children with mental health problems.
We run a number of events throughout the year. The Great Escape Dream Draw is our Truck and Trailer draw happening between March and May and we hold our annual Golf Fore Kids Charity Tournament in September.
Foundation staff is always busy planning the next big event for the Foundation. For more information or for how you can help please call the Foundation at
(705) 945.5050
The Great Escape Dream Draw
All proceeds from this draw will help fund programs by AFS for children and youth in our community who are experiencing mental health challenges.
Thessalon Women's Hockey Tournament
Approaching on January 24th – 26th 2020 is the 18th iteration of the Thessalon Women's Hockey Tournament.
The Great Escape Dream Draw
Algoma Family Services Foundation's Great Escape Dream Draw is an annual fundraising event that takes place in the spring. All proceeds go to Algoma Family Services (AFS) in support of the organizations' programs and services that focus on children, youth and families with mental health disabilities in the Algoma District. The 2020 draw took place September 29th. To view the winners click the link below.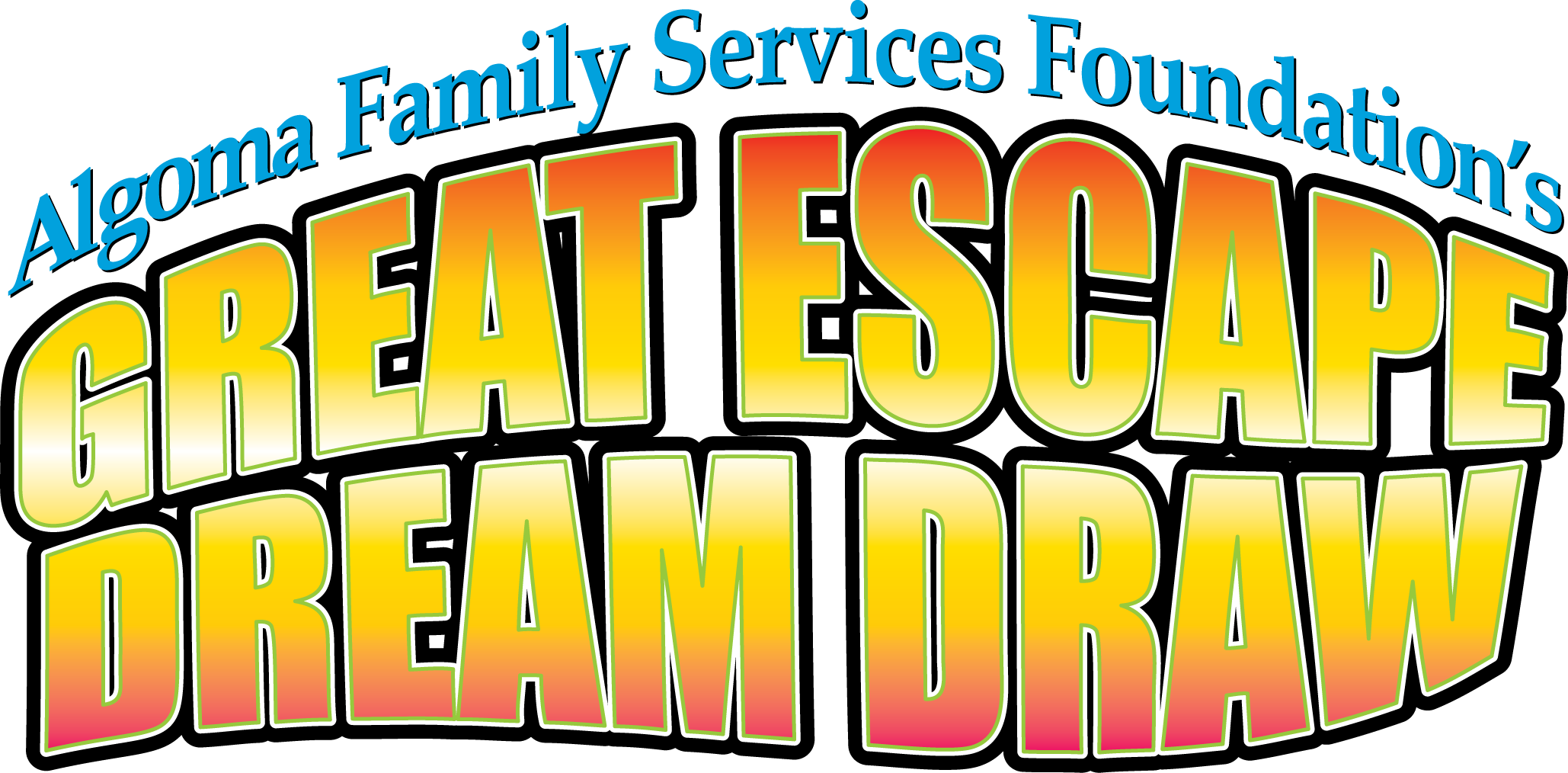 AFS Foundation is holding the first sanctioned duathlon right here in Sault Ste. Marie. The events will take place throughout the month of May culminating with a sanctioned duathlon in Sault Ste. Marie on June 14, 2020.
Alongside the preliminary duathlons, taking place at local high schools, The DU283 team will connect with students and community partners, promoting physical and mental well-being. 
Through awareness campaigns and fundraising initiatives, DU283 will raise funds and work to bring clinicians to Sault Ste. Marie, ensuring every infant, child, youth, adult, and family will get the mental health care they need. 
With your support, we can continue to inspire hope and wellness within our community. "Every child matters and mental health matters. Together we can help the kids who can't help themselves. We appreciate your consideration and hope you will join us on this journey." 
Participate in the event, become a sponsor or volunteer! 
AFS Foundation has partnered with FundScrip! Now you can support the Foundation when you make your everyday purchases such as groceries, gas, entertainment, and even holiday gifts.
FundScrip allows individuals to purchase gift cards while supporting an organization or charity of their choice. When you choose to support AFS Foundation, a percentage of the total cost of the gift card comes back to the Foundation despite any additional costs for the gift card buyer. This means that if you were to purchase $100 for Roots for example, $10 will be donated to the Foundation while the gift card is still worth the $100 that was paid for it. This means no additional cost for you – the gift card is received at face value but we also benefit from your purchase. There are countless retail options to choose from.
Gift cards can be ordered online by selecting the "Purchase Online" button below and using our invitation code CKTMPT. This method will ship gift cards directly to your home for a small shipping fee.
If you would like to place a gift card order in person, please call us at
(705) 945.5050 ext. 2671 or by visiting us at 205 McNabb Street, Sault Ste. Marie.
For more information about FundScrip visit: www.fundscrip.com/home

18th Annual Thessalon Women's Hockey Tournament
Approaching on January 24th – 26th 2020 is the 18th iteration of the Thessalon Women's Hockey Tournament. Split into three divisions the tournament accommodates all skill levels. Spots are still available for this years tournament. Contact Algoma Family Services Foundation to register a team.
We look forward to another weekend of exciting hockey. 
MAKE A DONATION TODAY!
EVERY DONATION HELPS
GET MORE INFORMATION ON THESE AND OTHER EVENTS HELD BY THE ALGOMA FAMILY SERVICES FOUNDATION PLEASE COMPLETE THE FORM BELOW.
GET INVOLVED WITH THE ALGOMA DISTRICT
Volunteers are integral to the success of our events. There are many opportunities to get involved with AFS Foundation and our events are a great place to start. Consider making a difference in the lives of those in our community.